Prof. Dr. Thomas Niemand
For publications see current publications under Google Scholar, ORCiD, ResearchGate.
Career
| | |
| --- | --- |
| since 03/2022 | Professor, TU Clausthal |
| 01/2017 - 02/2022 | Junior professor, TU Clausthal (positive interim evaluation) |
| 03/2016 - 12/2016 | Postdoctoral Researcher, University of Liechtenstein |
| 05/2014 - 02/2016 | Postdoctoral Researcher, TU Dresden |
| 05/2008 - 04/2014 | Research Assistant, TU Dresden |
| 10/2003 - 04/2008 | Diploma in Business Administration, TU Dresden |
Reviewer activities
Journal of the Academy of Marketing Science
Entrepreneurship Theory & Practice
Journal of Business Venturing
Journal of Business Research
Technological Forecasting & Social Change
Long Range Planning
Journal of Small Business Management
Small Business Economics
Journal of Business Economics
Journal of Interactive Marketing
European Journal of Marketing
Journal of Macromarketing
Business Ethics: A European Review
Zeitschrift für KMU und Entrepreneurship
International Journal of Intellectual Property Management
Conference reviewer for the AMA American Marketing Association Summer & Winter Educators' Conferences (since 2012)
Conference reviewer for the EMAC European Marketing Association Conference (since 2015)
Memberships
American Marketing Association (since 2012)
German Association of University Professors and Lecturers (Deutscher Hochschulverband) (since 2020)
Förderkreis Gründungs-Forschung e.V. (since 2020)
Marketing-Verein e.V. (since 2011)
German Academic Association of Business Research (VHB) (since 2017)
Awards
Betelgeux Best Conference Paper Award Global Innovation Knowledge Academy Conference (GIKA) 2019 in Concepcion for "The Zero-price Effect in Freemium Business Models - The Moderating Effects of Free Mentality and Price-Quality Inference"
Dr.-Feldbausch-Förderpreis of the Faculty of Business and Economics, TU Dresden (shared with Dr. M. Hamann) for "Produktpiraterie - Eine integrative Analyse der Einflussgrößen, Moderatoren und Mediatoren des Erwerbs von Fälschungen und Raubkopien" (Dissertation)
Best Paper Award Track Digital and Social Media, ANZMAC - Australian and New Zealand Marketing Academy Conference 2013 in Auckland for "The Effect of Complexity Intensity and Complexity Quality of Websites".
Best Paper Award in "Global and International Marketing" Track 2022 AMA Winter Acadamic Conference in Las Vegas for "The Relationship Between Consumer Animosity and Product Judgment – A Meta-Analysis"
Best paper in research methods devision, 83rd Annual Meeting of the Academy of Management in Boston 2023 for "One Scale Fits All? Meta-analyzing Psychometric Properties of Measuring Entrepreneurial Orientation"
Department Business Administration and Management of Digital Transformation
Julius-Albert-Straße 6
38678 Clausthal-Zellerfeld
Room: 129
Phone: +49 (5323) 72 -7688
thomas.niemandtu-clausthalde
Office hours: Please arrange an appointment via Sabine Wuttke-Klein, mdtwiwi.tu-clausthalde.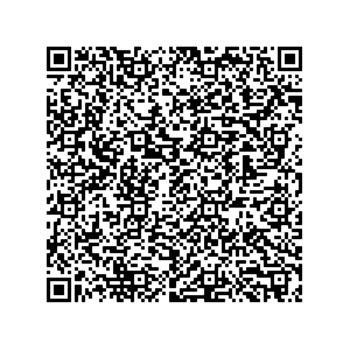 Contact
Scan for electronic business card